Alan Crowe
Becoming and Developing as a Coach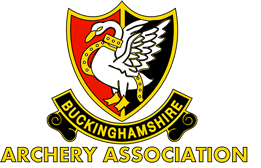 I'd like to become a Coach – what are the requirements?
You must be over 16 years of age and have completed a recognised beginners course. Beyond that, enthusiasm and motivation are key: you need to be genuinely interested in spending your time coaching others and be willing to invest time and a certain amount of money in your own development as a coach. Progressing to higher levels of Coach quickly is easier as a more experienced archer, but it shouldn't be seen as a prerequisite.
I'm already an Instructor – what's different as a Level 1 Coach?
An Instructor is only taught how to deliver a single basic introductory session safely - "easy and safe" is the priority, rather than "correct". The new Level 1 course has more technicality in it, and is about teaching correct technique. The role of the L1 coach is seen as getting the basics of shooting right at club level. It's certainly the case that the majority of people will come off a beginners course with "beginners course level" errors remaining in their technique - not necessarily the simple stuff like how to put an arrow on correctly, but things like high front shoulders, poor bow hand positioning and so on.
I'm an experienced archer and I think I can do more than the L1 course – how can I progress quickly?
Good L1 coaches have been told at their L1 assessment to go straight to a L2 course, especially if they are more experienced archers. If you go into an "active" coaching role, where you are coaching an hour or two every week, it would reasonable to start your L2 training as early as 6 months after qualifying as a L1. It's all about how quickly you can gain the practical experience of coaching and that's where you can work with your club and the county to get coaching sessions set up. If you only do one beginners course a year and nothing else, then clearly gaining practical experience will take a lot longer.
Where does CPD come in?
CPD is Continuing Professional Development, so alongside doing your coaching, there are courses you can do – AGB is developing new, modular courses which are designed to make it easier and more flexible - plus the County Coaching Organiser can set up activities like inviting external speakers in to discuss topics relevant to coaching.
At Regional level, SCAS holds a coaching conference each year – last year's event was online due to Covid
You need to be prepared to invest in your own development as a coach. Not only do you learn and improve, it justifies charging for your time when coaching.
So how would I go about qualifying as a Coach?
The County is willing to provide support (some financial and some organisational) to the following programme to get new coaches qualified in Bucks:
Do a Level 1 (Session Coach) course in summer 2021

Attend 1 or 2 CPD events in autumn 2021

Support delivery of a Boost Archery course under the leadership of an external head coach winter 2020/21

Do a Level 2 (Club Coach) course in early 2022
Alongside these activities, you would be expected to be delivering coaching within your clubs, be that running beginners courses or working with those just off beginners courses to improve basic technique.
For more information: secretary@bucksarcheryassociation.org.uk